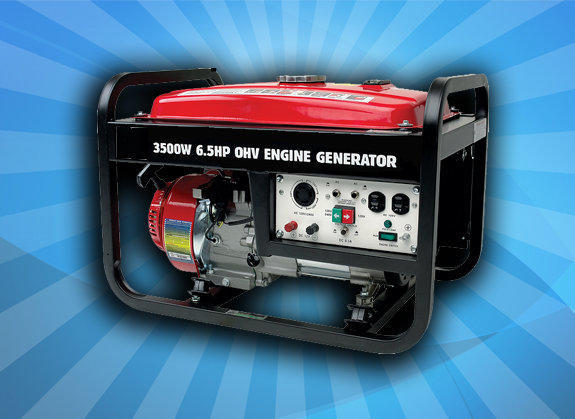 3500 WATT Generator with Full Tank of Gas
This generator can run up to 2 inflatables at the same time.
Please make sure generator will provide enough power for your event. It comes with a free full tank of gas. Please have easy access to gas at your event incase the generator runs out.