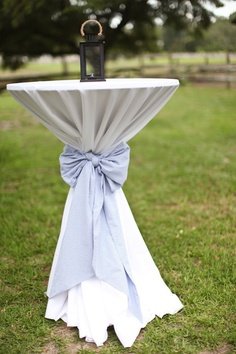 Cocktail Table Linens (Without Bow)
This linen is made of a high quality polyester with no seams. It reaches all the way to the ground.
NOTE: Color selection & cover style addition to the website is coming soon! Call if you have a color in mind. We guarantee to have it!