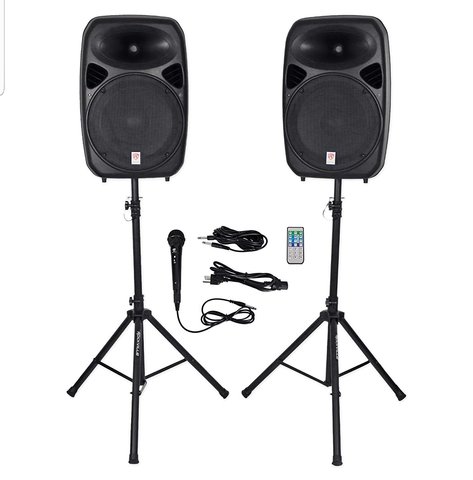 Two 15" Large Speakers (with Mic)
These speakers are very loud, even for out door events.
These speakers REQUIRE A POWER OUTLET! If your event is at a park & there is no electricity, you will need a generator! If you dont have your own (at least a 3500 watt generator), you cant rent one from us! Click here to rent a generator!